Hello Friends
In this newsletter:
1. Endangered Plant Species and the Ethical use of Essential Oils
2. A reminder that there are less than ten days left to register for upcoming workshop: "Aromatherapy and Essential Oils in Practice".
---
Aromatherapy Workshop for Professionals
Next Class: Oct. 24th & 25th.
Joie Power, Ph.D., director of The Aromatherapy School and Botanologos School of Herbal Studies are presenting an Aromatherapy Workshop for Professionals (Aromatherapists, Herbalists, Massage Therapists, Nurses, Doctors, Etc.) in Clayton, GA (about 2 hrs from Asheville and 1+ hrs from Atlanta). 13 hrs. CEUs approved for AHG (American Herbalist's Guild) and 13 hrs. CEUs available to RAs (Registered Aromatherapists). Also Level I Aromatherapy Certification presented by The Aromatherapy School. To register for workshop, click on www.aromatherapy-school.com link below.
---
Aromatherapy Update - Endangered Plant Species and Ethical Use of Essential Oils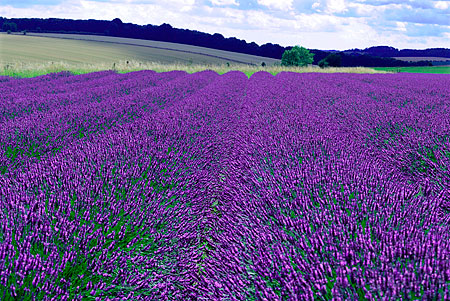 Recently I have been corresponding with a member of Cropwatch, an organization that monitors the status of plant species that are put at risk by agricultural and commercial practices around the globe. Many of us in the field of Aromatherapy have been aware for years that we are faced with increasing challenges as we try to select essential oils and other products that are both ecologically and socially responsible. This is not a frivolous concern as many plant species are being decimated by commercial activities and human beings abused by unsafe and/or unfair employment practices that exist throughout the world where plants are grown or harvested for commercial uses.

I hope that no one is still using Rosewood and Sandalwood essential oil. I have been buying Sandalwood oil for 40 years but I have not seen any really great sandalwood in at least a decade and this is a reflection of our misuse of this species and the damage that we have done. People are still buying and selling these oils but itís way past time to stop. Many frankincense species are also in trouble and one of the things that I have realized from reading the material produced by Cropwatch is that although Boswellia carteri, the species of frankincense that we commonly use in aromatherapy is not yet listed as threatened it too is in trouble. I will discuss this issue in greater detail at my upcoming seminar on 10/24 -10/25/09 in Clayton, Georgia and discuss alternatives to using species that are in trouble.

In trying to determine which essential oils can be ethically used itís necessary to consider not only the status of that species itself but also whether or not itís harvesting is wiping out species that grow near it. I hope that you will check out the Cropwatch material that Iíve been reading at www.cropwatch.org/Threatened%20Aromatic%20Species%20v1.11.pdf; itís very informative and I have learned some things I didnít know before reading it.

We must begin to deal with these issues in Aromatherapy; we cannot claim to be practicing a healing art if our activities are not ecologically and socially ethical. Even if we donít choose to start making more conscious choices, we will be faced with involuntary changes in our practice as essential oils and herbs that we have relied on begin to disappear.

When these issues come up in my classes, someone will almost always say, ďBut I LOVE Rosewood (or Sandalwood, or Frankincense, etc.). Please be conscious of the difference between ďlovingĒ the experience that you get from an essential oil and truly loving the plant that it comes from Ė if you really love the plants you will try to avoid contributing to their obliteration. And hereís one of the secrets that the greatest healers know: itís when you really love the plants that they open their powers to you and become the most potent medicines. This is what makes you a healer and not just a pharmaceutical technician.

Aromatherapy Update Ė Part 2 - Frankincense:

Frankincense (Boswellia carteri, B. sacra, B. papyri et al) in use for over 5000 years and now threatened?

It may seem counterintuitive that some Frankincense species are on the threatened species list of Cropwatch (www.cropwatch.org) since no trees are destroyed in harvesting the resin (which is then steam distilled to make Frankincense essential oil) but it appears that the sap (resin) is being over-harvested and many of the trees are dying. And, Iíve just learned that only 16% of seeds of trees from which sap has been harvested are viable whereas 80% of seeds from untouched trees are viable. To make matters worse, it takes 8-10 years for the tree to mature enough to make sap harvesting possible. Add all this up and itís easy to see that one must consider carefully before purchasing and using Frankincense.

Frankincense is just one example showing that not only do we in the aromatherapy and the healing arts professions need to look at the efficacy and quality of each plant/herb/oil/medicine we use and recommend but we need to dig deeper on each one and make sure that weíre doing the right thing for the planet as well as for the individual.

For a more in-depth review of Frankincense, go to article on Wikipedia: http://en.wikipedia.org/wiki/Frankincense.

Joie Power, Ph.D., Director
The Aromatherapy School
Link to Cropwatch's Jan. '09 Newsletter with more info on threat to Frankincense
---
Finally, if this date doesn't work for you or this workshop is just not for you, we'd appreciate it if you would forward this email on to friends and family who might be interested. Please let them know that they can subscribe to our mailing list and receive future updates and newsletters by visiting our website: http://www.aromatherapy-school.com

Thank for your time and we will strive to bring you even more informative newsletters in the future.

Sincerely,

Joie Power, Ph.D., Dir.
The Aromatherapy School

Ivan Prim, Gen. Mgr.
EcomGreen, LLC

FYI - You received this newsletter because you had either shown interest in receiving notification of upcoming aromatherapy workshops or, were on the subscriber list of our "old" Essential News Newsletter or contacted/purchased products from Dreaming Earth Botanicals (Dr. Power's former company).