Hello Friends
In this newsletter:
Next Level I Aromatherapy Workshops: July 24th & 25th
Next Level II Aromatherapy Workshops: Sept. 11th & 12th
New Essential Oils: Balsam Poplar & Black Spruce
Balm of Gilead: Many Names / Many Uses
---
Aromatherapy Workshops: The Science & Art of Aromatherapy
Location for next two workshops (Level I & Level II) will be in Asheville NC area. Specific site not yet set.
Level I: July 24-25
Level II: Sept. 11-12
Level I: Tentative* date: Oct. 23-24)
Level II: Tentative* date: Nov. 20-21
Level III & IV: Scheduled to begin in 2011 & 2012
*Note that tentative class dates are currently "penciled in". Firm dates will be set by mid 2010.

Joie Power, Ph.D., director of The Aromatherapy School presents The Science and Art of Aromatherapy (for Aromatherapists, Herbalists, Massage Therapists, Nurses, Doctors, and all with true interest and willingness to learn about the Science and Art of Aromatherapy). 13 hrs. CEUs approved for AHG (American Herbalist's Guild) and 13 hrs. CEUs available to RAs (Registered Aromatherapists). An Aromatherapy Certificate for each Level (I thru IV) is presented by The Aromatherapy School.
For more info on upcoming workshops click: Next Workshop / To register, click on link below.

---
Two More Artisan Aromatics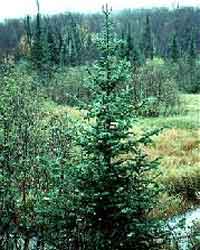 March's kickoff of our new line of Artisan Aromatics was followed by the addition of five more essential oils in April and for May we're adding two more from which you may select. As always, all of our Artisan Aromatics are obtained directly from small grower/distillers who produce their own essential oils in an eco-conscious manner.

The Aromatherapy School's collection of Artisan Aromatics represents the highest professional standards of excellence and we believe that our decision to deal only in Artisan Aromatics is not only good for us, our customers, and our students, but is a necessary step towards an economy based on support of social and ecological responsibility.

The two new Artisan Aromatics that we're introducing this month include: Balsam Poplar and Black Spruce.

Balsam Poplar essential oil is distilled from the buds of the Balsam Poplar (Populus balsamifera), also known as 'Balm of Gilead tree', and is used for bruises, sprains/strains, sore muscles and injuries to the skin. Balsam Poplar essential oil is also antispasmodic, has an analgesic effect, and reduces tension. One of this essential oil's most noted effects is for reducing scaring and for wound healing. For use in treating injuries...... More info on our website: Balsam Poplar

Black Spruce essential oil (Picea mariana) has an energizing fresh aroma and is used for easing muscle aches and pains. It is also helpful for respiratory problems such as bronchitis, coughs, congestion, and for boosting the immune system to fight colds, flu and infections. It is helpful for anxiety and stress-related conditions as well as mental clarity and...... More info on our website: Black Spruce

To order any of our Artisan Aromatics, click on link below.
---
Balm of Gilead - Is it a tree or a balm or both?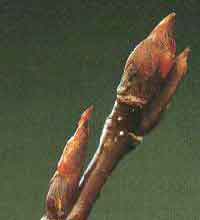 To me, it seems quite confusing that there is a tree called Balm of Gilead tree and a healing salve/balm also called Balm of Gilead and mentioned in the Bible. To make matters worse, there is a North American Balm of Gilead tree and there are other Balm of Gilead trees of completely different species scattered around the globe. Below I try to alleviate some of the confusion.

One of the common names for the Balsam Poplar tree (Populus balsamifera) is Balm of Gilead. So how did a north american tree get named for an ointment that was found in the ancient middle east? It seems that when Europeans first came to North America, the native peoples shared with them the buds of the Balsam Poplar tree which they used as a treatment for all types of discomforts. The English settlers named these healing buds "The Balm of Gilead" after the "Healing Balm of Gilead" that is mentioned in the Bible because the balm made from the buds of the Balsam Poplar had so many healing properties.

The names "Balm of Gilead" tree and Balsam Poplar (Populus balsamifera, aka Populus candicans) are also ascribed to other similar trees including the Black Poplar tree. The balm of Gilead mentioned in the Bible is believed to be an oleo-resin obtained from Balsamodendron, a plant now thought to be extinct. Many plants have been called balm of Gilead but there is only one in North America: the Balsam Poplar.

The historic Old World balm of Gilead, or Mecca balsam, is a small evergreen tree (Commiphora gileadensis, also once called C. opobalsamum) of the family Burseraceae (incense-tree family) native to Africa and Asia and the source of the commercial balm of Gilead; it is referred to in the Bible in Jer. 8.22. The Ishmaelites from Gilead were bearing balm when they bought Joseph from his brothers.

Balm, Baulm or Bawm, contracted from Balsam, may be derived from the Hebrew bot smin, 'chief of oils', or bâsâm, 'balm', and besem, 'a sweet smell.' Opobalsamum is used by Dioscorides to mean 'the juice flowing from the balsam-tree.' The rarity of the middle eastern balsam tree, combined with the magic of its name, has caused the name to be adopted for several other species.

The Balm of Gilead herbal salve is made from handpicked buds and stems of the Balsam Poplar tree. To create the healing salve, the Balsam Poplar essential oil or an infusion of the buds can be mixed with a combination of bees wax and base oil.

Balm of Gilead is traditionally used as a soothing relief balm for comforting minor aches and pains of arthritis, tendonitis, over exertion and many other painful conditions and can also be used as a chest rub for colds and flu.

To order Balm of Gilead a.k.a. Balsam Poplar, click: Balsam Poplar

To order any of our other fine Artisan Aromatics, click on link below.
---
Finally, if this newsletter is just not "your cup of tea", we'd appreciate it if you would forward this email on to friends and family who might be interested. Please let them know that they can subscribe to our mailing list and receive future updates and newsletters by visiting our website: www.aromatherapy-school.com

Thank for your time and we will strive to bring you even more informative newsletters in the future. Your feedback is important to us so please let us know if you feel that changes should be made in content or format and if there are any topics that you'd like us to cover in 2010.

Sincerely,

Joie Power, Ph.D., Dir.
The Aromatherapy School
www.aromatherapy-school.com

FYI - You received this newsletter because either you subscribed to it, or attended one of Dr. Power's classes, or had expressed interest in receiving notification of upcoming aromatherapy workshops or, were on the subscriber list of our "old" Essential News Newsletter or contacted/purchased products from Dreaming Earth Botanicals (Dr. Power's former company). If you do not wish to receive further emails and/or newsletters from Dr. Joie Power or The Aromatherapy School, you may unsubscribe now by clicking on the "unsubscribe" link below.