Aromatherapy Newsletter Archives
---
December 2010, V.2, No.9
In this newsletter:

Angelica: A short monograph on the uses and benefits of Angelica


School's out for the winter: Classes will resume in the Spring


Essential Oils: We've separated the school from the sale of products (Essential Oils, Aromatherapy Products, Books, etc.)


Artisan Aromatics: Mid-Winter SALE at Artisan Aromatics - a great source for Essential Oils and Aromatherapy products
---
Angelica Essential Oil (Root & Seed) - Angelica archangelica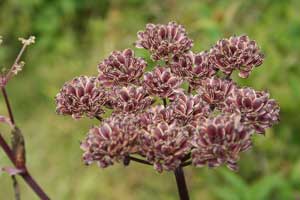 There are many species of angelica but the only one used in aromatherapy is Angelica archangelica. Itís a beautiful tall, airy plant with fern-like leaves and lacy umbelliferous flowers that are generally greenish white in color with some variants edging toward purple as the season progresses. Itís often referred to as a biennial because it does die after flowering and producing seeds one time but it may take more that 2 years for it to flower so some botanists prefer to classify it as a perennial.

The native range of the species is debatable Ė some botanists believe that its native to Syria and some say to Siberia but regardless of where it started its naturalized now all over northern Europe, growing wild in the Scandinavian countries and even Greenland and Iceland. Itís cultivated in Europe and Africa and as a garden plant in many places where the climate is not too hot. We have a native or naturalized species of wild angelica in NC thatís very similar.

Essential oil is extracted from the plant by distillation of either the root or the seed and the plant is cultivated for Essential Oil production mainly in Belgium, Hungary and Germany. We have some beautiful angelica oil from a small co-op in Canada.

Itís a very interesting plant and one of my favorites.

One of the myths about angelica is that it was the Archangel Gabriel who told humans about the medicinal properties of the plant. Another variation of the myth is that it was the archangel Raphael who taught a monk how to use it in the 10th century and told him that it would be a great remedy for the plague.

It has been in use in European medicine since the 10th century (mostly the root) and its mentioned in a pamphlet published by the Royal College of Physicians in 1665, the year of the Great Plague. It was probably the single most important herb of the Middle Ages due to the common belief of that time that it could prevent and treat all kinds of epidemics...........
Continued on the Aromatherapy School website.

---
School's out for the winter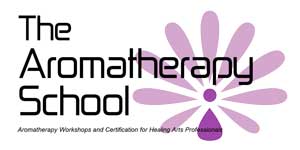 Classes are ended for 2010. It was a great year for us and we met many new friends at our workshops. We had several Level I classes and one Level II class. In 2011 we're planning on offering quite a few more of the Level I classes as well as several of the "upper" classes (Level II, III & IV). Also Dr. Power is working on a distance learning course and will possibly offer a Reiki class or two.

The workshop schedule for 2011 will be set in January/February but if you wish to reserve a seat, you can sign-up at now and then choose specific date and location once schedule is set.

Plans are to be able to offer most classes in the Asheville NC area and one or two in the Atlanta GA area. Send us and email to "vote" for your preference.
---
Essential Oils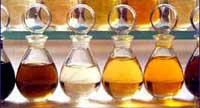 Here at the Aromatherapy School, we've made the decision to concentrate solely on teaching and to no longer sell essential oils or aromatherapy products. Our great line of essential oils and aromatherapy products will now be sold exclusively by Artisan Aromatics (www.artisanaromatics.com). Please be assured that the essential oils are the same and this limited line of oils will continue to gradually expand as new artisan distillers are identified and oils are tested.
---
Artisan Aromatics: Your Source for Artisan Quality Essential Oils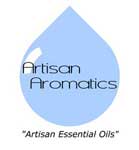 Each of the Artisan Aromatics offered by Artisan Aromatics are obtained directly from artisan grower/distillers. These very special oils are produced exclusively for the aromatherapy market and are all therapeutic quality. Artisan Aromatics is also offering a second line of essential oils sourced from larger suppliers.

Mid-Winter Sale: Save 20% or more on selected Essential Oils and Aromatherapy Products.
---
Finally, if this newsletter is just not "your cup of tea", we'd appreciate it if you would forward this email on to friends and family who might be interested. Please let them know that they can subscribe to our mailing list and receive future updates and newsletters by visiting our website: www.aromatherapy-school.com

Thanks for your time. We will strive to bring you even more informative newsletters in the future. Your feedback is important to us so please let us know if you feel that changes should be made in content or format and if there are any topics that you'd like us to cover.

Sincerely,

Joie Power, Ph.D., Dir.
The Aromatherapy School
www.aromatherapy-school.com

FYI - You received this newsletter because either you subscribed to it, or attended one of Dr. Power's classes, or had expressed interest in receiving notification of upcoming aromatherapy workshops or, purchased some of our products or, were on the subscriber list of our "old" Dreaming Earth Newsletter. If you do not wish to receive further emails and/or newsletters from Dr. Joie Power or The Aromatherapy School, you may unsubscribe now by clicking on the "unsubscribe" link below.
---
To Read other Newsletters from The Aromatherapy School, click: Aromatherapy Newsletter List
---
Dr. Power is a retired board certified neuropsychologist and former Assistant Professor of Surgery/Neurosurgery at the Medical College of Georgia, where she performed intra-operative cortical mapping with renowned neurosurgeon Herman Flanigan, M.D. She has over 20 years of clinical experience in both in-patient and out-patient settings and during her years of practice has also been both a practitioner and student of alternative healing methods, including herbal medicine, aromatherapy, Reiki, Chinese Medicine, and other energetic healing systems. Her extensive formal training and experience in the olfactory and limbic systems of the brain give her a unique qualification for understanding the actions of essential oils in the body. Dr. Power, founder of one of the earliest essential oil companies in the U.S. to specialize in therapeutic quality essential oils, is now a clinical consultant for Artisan Aromatics as well as an internationally known writer and teacher in the fields of aromatherapy and alternative medicine. Her approach to aromatherapy weaves together her solid scientific training and strong clinical skills with a holistic philosophy that honors body, mind and spirit. Dr. Joie Power is also the author of The Quick Study Guide to Aromatherapy and numerous published articles on aromatherapy and related topics.
---
---
Want to keep up with what's going on at The Aromatherapy School and receive interesting articles on Aromatherapy and Essential Oils?
Sign up for The Aromatherapy School Newsletter: Subscribe
---
Home | Contact us | Next Workshop | About | Consult Services | FAQ | Policies | Links | Prerequisites | Workshop Schedule | Checkout | Aromatherapy Articles | Aromatherapy Newsletters | Enfleurage | Essential Oils & Aromatherapy Products | CEs | Site Map by xml-sitemaps.com | We Recommend Artisan Aromatic's Essential Oils | Online Aromatherapy Courses