Hello Friends
Joie Power, Ph.D. and The Aromatherapy School are presenting an Aromatherapy Workshop on Oct 24th and 25th in Clayton, GA (about 2 hrs from Asheville and 1+ hrs from Atlanta)

We sent you this email because you had either attended a previous workshop or had show interest in receiving notification of upcoming aromatherapy workshops. If you do not want to receive further mailings from Dr. Joie Power or The Aromatherapy School, unsubscribe now by scrolling to the bottom of this email and clicking on the unsubscribe link.
---
Dr. Joie Power and The Aromatherapy School
along with Botanologos School for Herbal Studies present:
---
Introduction to Aromatherapy & Essential Oils in Practice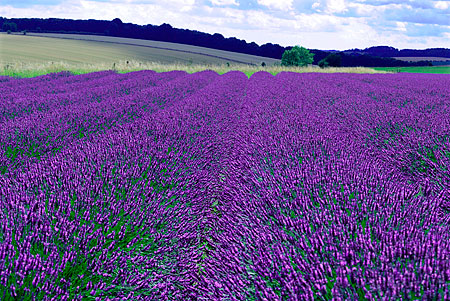 October 24 & 25, 2009 Clayton, Georgia

Join aromatherapy consultant and retired neuropsychologist Joie Power, Ph.D. for an in-depth seminar that provides a solid foundation in the basic practices of aromatherapy and the use of essential oils. The seminar combines solid scientific data, practical clinical techniques and a holistic approach that honors body, mind, and spirit.

Day One: Introduction to Aromatherapy. Saturday, October 24, 2009, 10:00 AM to 5:30 PM
The day begins with an overview of aromatherapy and its place in modern herbalism followed by an easy-to-understand explanation of the physiological actions of essential oils, with an emphasis on their effect on the central nervous system. We'll look at practical methods for using essential oils including a comparison of the effectiveness of internal vs. external use (you'll be surprised!) and step-by-step guidelines for safe and effective external use. You'll learn how essential oils act on viral and bacterial infections, pain, inflammation, emotional distress and other conditions. The day ends with an in-depth discussion of some of the most versatile essential oils including lavender, rosemary, eucalyptus, tea tree, peppermint, thyme and chamomile.

Day Two: Essential Oils in Practice. Sunday, October 25, 2009, 10:00 AM to 5:30 PM
Day two is devoted to an in-depth presentation and discussion of more than ten essential oils with a wide range of applications for common health issues. Drawing from her 20-plus years of study and practice, Dr. Power shares priceless information about how these essential oils are used in medical settings. Oils to be discussed include bergamot, frankincense, sweet orange, geranium, sandalwood, cedarwood, clary sage, ylang-ylang and others.

The schedule on both days provides plenty of time for discussion, answering questions, and general sharing of ideas and experiences. Extensive handouts will be provided and essential oils will be available to sample and purchase.

Tuition: Before October 1: $140. One day only, $80. After October 1, $180. One day only, $100.

Registration & More Information: On-line registration available at www.aromatherapy-school.com using PayPal or send a check, made payable to Dr. Joie Power, 118 N. Main St., #642, Fairview NC 28730. Contact us at EcomGreen@gmail.com or 828-835-2231 (lv. msg.)

Dates/Times: Saturday and Sunday October 24 & 25, 2009. 10:00 AM to 5:30 PM.

Location: The Center on Warwoman, Clayton, (Rabun County) Georgia. Clayton is approximately 100 miles N.E. of metro Atlanta and 90 miles S.W. of Asheville, NC. For information on local accommodations, e-mail info@wildhealingherbs.com.

About Joie Power, PhD:

Dr. Power is a retired board certified neuropsychologist and former Assistant Professor of Surgery/Neurosurgery at the Medical College of Georgia, where she performed intra-operative cortical mapping with renowned neurosurgeon Herman Flanigan, M.D. She has over 20 years of clinical experience in both in-patient and out-patient settings and during her years of practice has also been both a practitioner and student of alternative healing methods, including herbal medicine, aromatherapy, Reiki, Chinese Medicine, and other energetic healing systems. Her extensive formal training and experience in the olfactory and limbic systems of the brain give her a unique qualification for understanding the actions of essential oils in the body. Dr. Power, founder of one of the earliest essential oil companies in the U.S. to specialize in therapeutic quality essential oils, is now a clinical consultant for Artisan Aromatics as well as an internationally known writer and teacher in the fields of aromatherapy and alternative medicine. Her approach to aromatherapy weaves together her solid scientific training and strong clinical skills with a holistic philosophy that honors body, mind and spirit. Dr. Joie Power is also the author of The Quick Study Guide to Aromatherapy and numerous published articles on aromatherapy and related topics.

Many thanks to Patricia Kyritsi Howell, the BotanoLogos School for Herbal Studies, Claudia Taylor and the Center on Warwoman for their support in making this event possible.

* AHG continuing ed. credits (applied for) plus Level I Aromatherapy Certificate from The Aromatherapy School (must attend both days).
---
Finally, if this workshop is not for you, we'd appreciate it if you would forward this email on to friends and family who might be interested. Please let them know that they can subscribe to our mailing list and receive future updates and newsletters by visiting our website: www.aromatherapy-school.com

Thank for your time and we will strive to bring you more informative newsletters in the future (a few times a year - NOT weekly)

Sincerely,

Joie Power, Ph.D., Dir.
The Aromatherapy School

Ivan Prim, Gen. Mgr.
EcomGreen, LLC